Resources
For more information on compassion in healthcare here are some websites, books and articles we recommend:
Purchase The BBN Training Video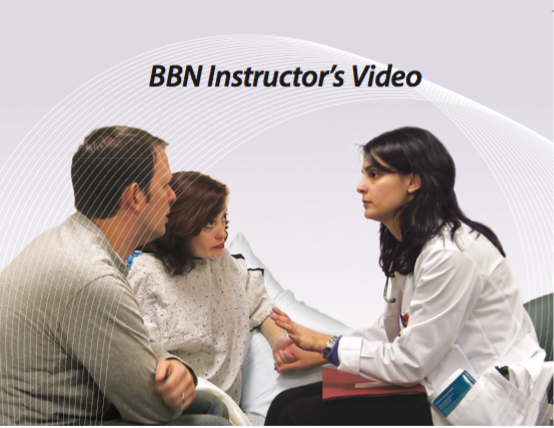 The exclusive BBN Training Video is available for purchase for $50. It is the first step in becoming a BBN Instructor. The fee is waived for institutions who sign up for a complete BBN Program. For more information on how to bring a BBN Foundation program to your institution contact us by email or call 973-370-3310.
 Click the image above to purchase.
Websites
The Arnold P. Gold Foundation is well known for their work in humanism in medicine.  Visit their website for more information.
Study Abstracts and Articles
The Impact of Resident Training on Communication with Families in the Intensive Care Unit. Resident and Family Outcomes.  
CONCLUSIONS:
At our institution, an on-site communication training program designed for integration into medical residency programs was associated with strongly positive family member outcomes and significant improvements in residents' perceived skills. This intervention may serve to prepare residents for optimal communications with patients and family members in ICUs and elsewhere.  See abstract here.
Communication Skills Training for Physicians Improves Patient Satisfaction. 
CONCLUSIONS:
System-wide relationship-centered communication skills training improved patient satisfaction scores, improved physician empathy, self-efficacy, and reduced physician burnout. Further research is necessary to examine longer-term sustainability of such interventions. Read the abstract here.
Books
Being Mortal

Being Mortal: Medicine and What Matters in the End by Atul Gawande

How Doctors Think

How Doctors Think by Jerome Croopman

What Doctors Feel

What Doctors Feel: How Emotions Affect the Practice of Medicine by Danielle Ofri
Our Partners
The BBN Foundation is happy to recommend the Finley Project as a resource for grieving mothers. READ MORE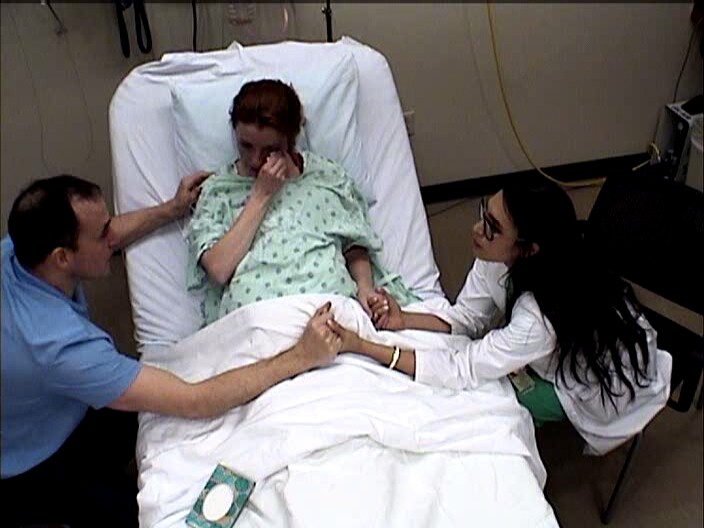 BBN Programs
Initially developed by neonatologist, Dr, Anthony Orsini, D.O., the Breaking Bad News PROGRAM  teaches physicians how to effectively and compassionately discuss bad news with patients and families. The way the physician delivers information has a significant impact on patients and families.
Take a look.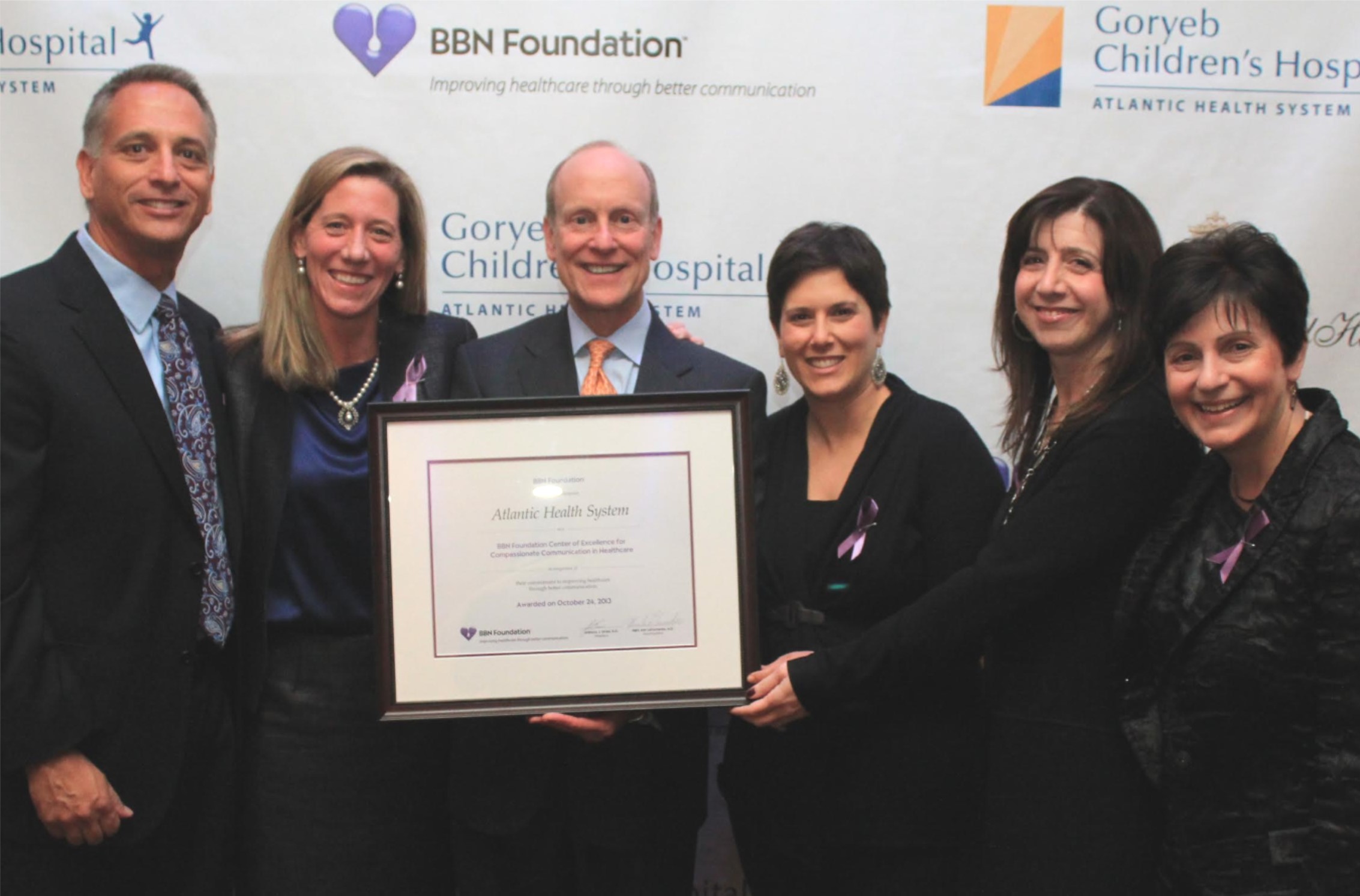 Events
The foundation has a full schedule of programs, information sessions and fundraisers. To see what we've been doing and what we have scheduled click the link below.
Find out more.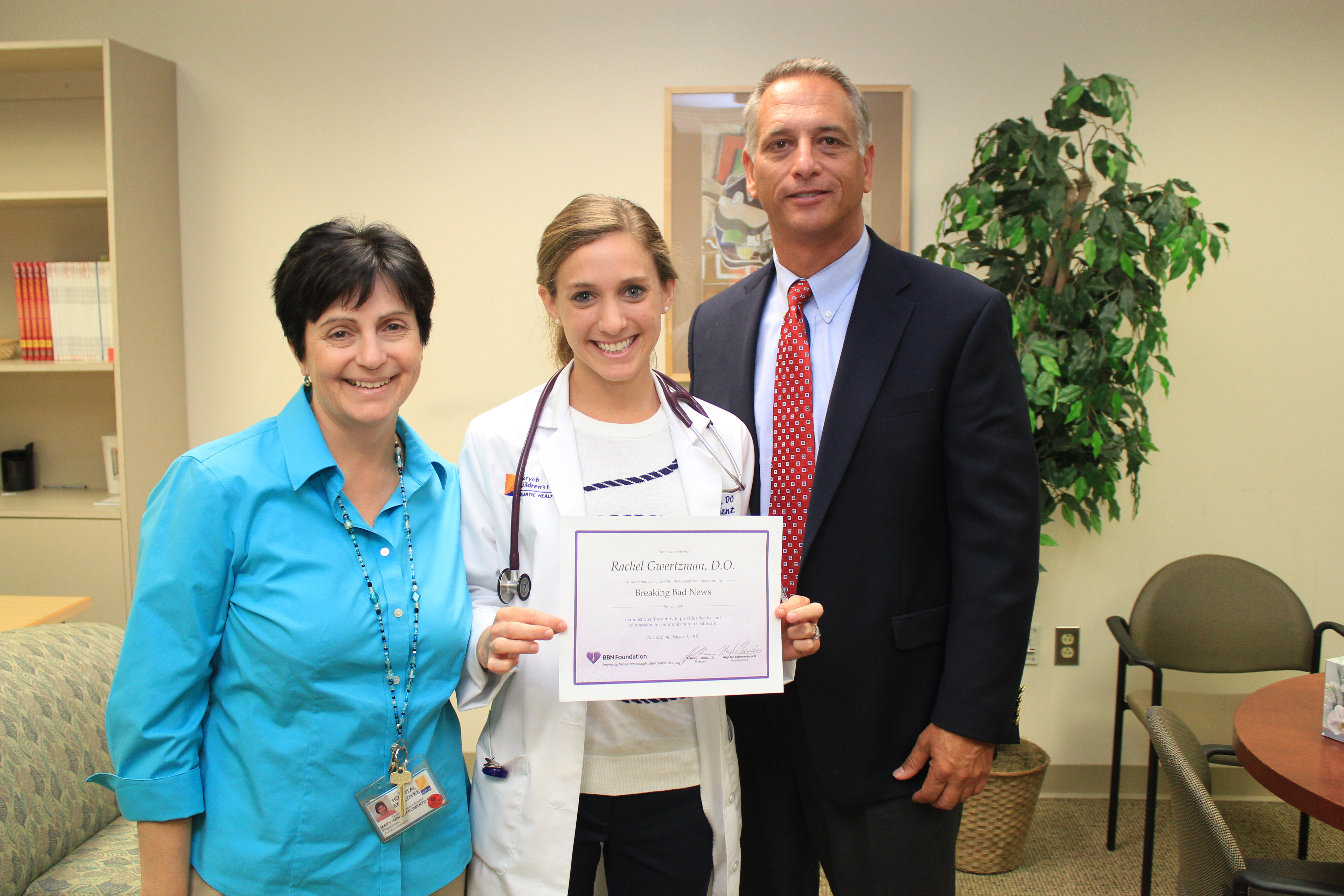 Become an Instructor or Ambassador
BBN Instructors provide vital support to our trainees.  We utilize healthcare professional and patient/family instructors. BBN Ambassadors educate colleagues, friends and family about our organization and mission. 
Learn more.